Bitcoin is getting more and more accepted today, especially on the tools and services offered in the internet. Web hosting is very important when it comes to website development and it has now been adopting the benefits of using the cryptocurrency. Bitcoin's privacy and anonymity attracts most of the people and businesses in the internet. It bypasses banking and other payment institutions who mostly have costly transaction fees, in contrast to Bitcoin's miniscule fees. It also bypasses government regulations and other limitations that may cause issues and delays on the transaction.
If you are looking for web hosting services which accept Bitcoin as payment, here are our top 10 list (in no particular order) with the services they offer:
1. NameCheap
Namecheap offers several hosting plans that would suit your needs and your budget.
Their Shared Hosting services are mostly 50% faster than the others. They use the latest hardware combined SSD (solid-state drive) technology to provide you amped website performance in an affordable price.
Their Reseller Hosting services have cPanel and WebHostManager powered by high speed servers.
Their VPS hosting packages use a Tier-1 powered network which renders high-speed download and site loading.
2. HosterBox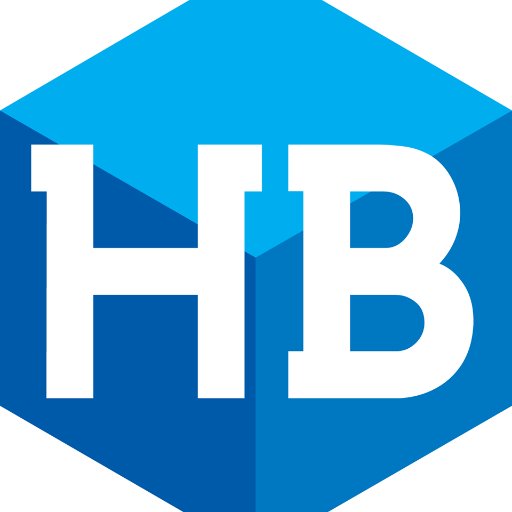 HosterBox offers Shared, Reseller, Dedicated, VPS and E-Commerce hosting solutions.
HosterBox offers affordable Shared hosting services fully packed with features. You can choose from Essential, Advanced, Professional and Business hosting plans. The Business plan offers an all term free domain registration.
Their Reseller hosting plans have unlimited addon domains but differ from bandwidth and disk space options.
Their Dedicated servers provides ultimate performance and are customizable based on your needs.
They offer flexible VPS or Virtual Private Server hosting solutions perfect for complex websites or application.
3. Qhoster
Qhoster offers instant hosting and VPS setup with multiple location DNS and servers.
All of their cPanel hosting plans are configurable according to your needs. They feature unlimited bandwidth, free domain name, free SSL certificate and dedicated IP.
Their VPS solutions come with Linux and Windows plans, managed and scalable with instant VPS upgrades.
Their Dedicated servers are manged Windows and Linux servers. Servers are configurable by choice of OS, control panel options and full admin access where you can install a variety of software.
4. Hosting.co.UK
Hosting offers feature rich web hosting solutions and is proud to use advanced hardware.
Their Web hosting comes with cPanel, wordpress and more. It has instant setup, 1-Click install in WordPress and more.
Reseller features various tools which are helpful in hosting multiple sites and running a Reseller business. It has a WHM and cPanel control centre, billing software, SEO tools and White label.
VPS web hosting comes with unlimited bandwidth, choice of Linux OS and cPanel and WHM control.
Dedicated server also comes with cPanel, Linux or Windows OS, up to 4x1TB HDD's and up to 128GB memory.
5. Hostwinds
HostWinds offers inexpensive hosting services and provides excellent customer support.
All Shared hosting include unlimited disk space, backups, unlimited bandwidth and free dedicated IP address.
Business web hosting plans are similar to shared but with greater speed and greater reliability
Reseller web hosting provides from 10 to 75 cPanel accounts. They also come with unlimited disk space and bandwidth.
They offer Budget VPS web hosting. Aside from being affordable, it is also fast, secure and reliable. It comes with a number of Tier packages that would suit whatever needs.
Dedicated servers offered comes in various types and are definitely customizable.
6. Glowhost
Glowhost also promises superior reliability and affordability of their managed web hosting plans for individuals and businesses as well.
Shared hosting in Glowhost offers cPanel and CloudLinux on all types of packages. They offer unlimited disk space on their single and multi-domain packages.
Their Reseller hosting service offers CloudLinux. All packages have two dedicated IPs and free McAfee Secure with site seal. They vary from level 1 to 5 with increases
They also offer Semi-dedicated and cloud servers for small businesses and Dedicated and managed servers which suits bigger businesses.
7. THC servers
THC is also one of the few that offers inexpensive yet quality web hosting services.
They offer affordable web hosting plans that suits whether small or well established websites. They come with unlimited disk space and bandwidth allowance.
Their Reseller hosting packages offers unlimited email accounts and good amounts of disk space and bandwidth. They offer unlimited domains in their Giant package ideal for high end resellers.
THC VPS hosting comes with a cPanel option with unlimited bandwidth and 60GB disk space.
THC Windows VPS hosting offers stable and powerful RDP solutin for Windows. It also offers unlimited bandwidth and 25GB SSD space.
They also offer Dedicated servers which features SSD and large SATA HDD with up to 128GB RAM, RAID combinations and unlimited bandwidth, ideal for advanced users and businesses.
8. Fast Web Host
Fast Web Hosting offers stabilized, secure, top speed, and fast support hosting services you can trust.
They offer flexible and reliable Web hosting plans all with unlimited bandwidth and free website builder.
Their VPS hosting plans are also reliable, flexible and energy-efficient that use KVM (Kernel Virtual Machine). They offer great features at a very reasonable
price
Fast Web Hostings offers enterprise-grade Dedicated servers. They have great features such as 100% uptime, full root access, free DdoS protection, Ipv6 ready and a lot more.
9. Award Space
AwardSpace offers awesome features and surprisingly easy web hosting services.
AwardSpace offers free shared web hosting with limited but good amount of bandwidth and disk space, ideal for those who wants to start small and try their services.
If you want unlimited storage and traffic, you can opt to pay other very affordable shared web hosting plans.
They also offer semi-dedicated hosting plans which is suitable in maintaining a well established website or multiple sites. The packages come with unlimited bandwidth and web space.
VPS hosting services are very affordable with 100% uptime. You can choose from their VPS plans according to your budget and length of use.
They also offer easy and free Web hosting Reseller and and lets you earn good commission.
10. OrangeWebsite
OrangeWebsite offers ultra secure web hosting services using Bitcoin
They offer cPanel shared hosting hosting which servers are protected with advanced security services .
You can enjoy their VPS hosting services with Linux and Windows servers ideal for having a dedicated-like server without the high cost.
If you want top quality dedicated servers, they have several plans customized for your needs with free setup. They use the latest Dell servers.